Kitchen trends for 2020
February 6th, 2020 | by Kat Collins | Posted in Kitchen
Discover the top design
trends for the new decade
Eager to find out the latest kitchen trends for 2020? Look no further. This year it's all about making a statement with rich colours, stormy shades and open shelving. We've done our research to get the low down on which design trends and kitchen styles the public have been scouring the internet for.
Natural materials and earthy tones are due a comeback, and we wave goodbye to rose gold as we welcome brass accessories back into our kitchen. Read on to find out the latest kitchen design ideas that are set to make an impact in 2020.
1. Midnight blue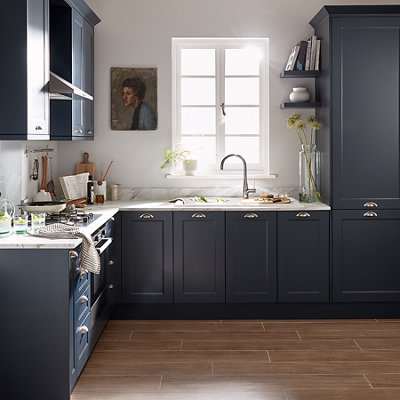 Luxurious and dramatic, midnight blue has been storming the kitchen style charts in recent years – but always with a designer price tag to match. This stylish hue is going mainstream. Marble and brass beautifully complement this popular shade. Brass taps and marble effect worktops finish the look.
2. The stone age
2020 is all about getting back to nature, with a sharp rise in searches for natural materials – particularly stone. The matt stone finish of this kitchen is extremely versatile and can be perfectly suited to a traditional or a contemporary kitchen. Pair with earthy tones, wooden chopping boards and lots of greenery for a kitchen that's inspired by mother nature.
3. Merlot magic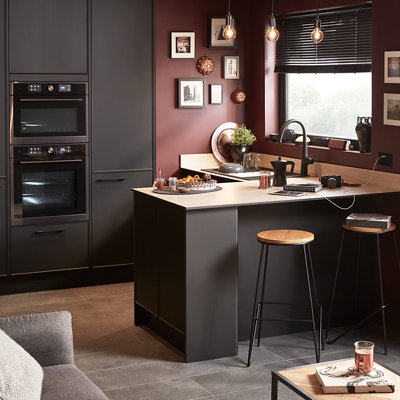 Rich and indulgent, wine inspired kitchens are having a moment in 2020. Popular looks include pairing charcoal cabinets with deep, plummy tones or adding extra dramatic flair by giving your whole kitchen a bold refresh with cabernet inspired cabinet paint. This carbon kitchen is perfect for hosting decadent dinner parties.
4. Bold as brass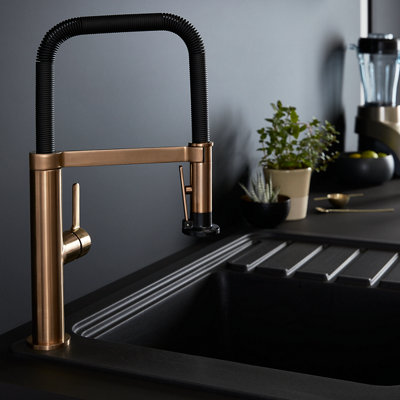 With the increasing demand for dark kitchens, a rise in the popularity of brass accessories is predicted in 2020 across lighting, taps and handles. Brass stands out spectacularly well against a dark background, creating a classy and sophisticated look in your kitchen. Industrial brass taps are an easy way of giving your kitchen a contemporary edge and off-setting stormy shades.
5. Show-off shelving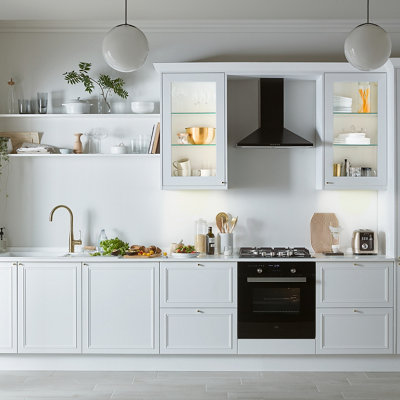 Open shelving has had its time in the spotlight, and it's being taken to the next level as we move into the new decade. Glazed cabinets with integrated lighting allow you to show off your glasses and plates, as well as making a style statement.
SOURCE: https://www.diy.com/ideas-advice/kitchen-trends-for-2020/PROD_npcart_100982.art